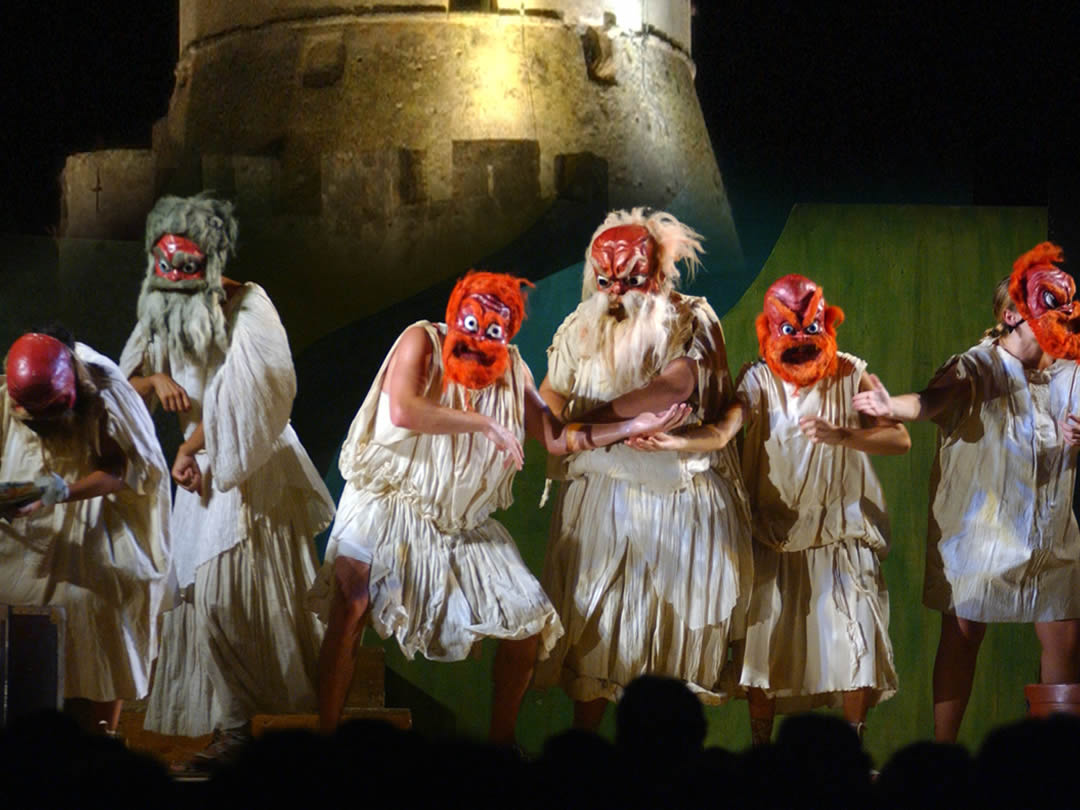 From August 5th to 28th in the archaeological park of Elea-Velia, cradle of the ancient Cilento, staged Velia Theater, the exhibition on the tragic and comic expression of the ancient theater that celebrates this year's twenty years, dedicating the edition to one of the most Important post-war Italian papyrology and sophisticated scholar of classical and Byzantine antiquities, Marcello Gigante.
Saturday, August 5 opens Nicola Piovani with his "Ulysses Travel" with Milo Manara's drawings and texts from Homer, Joyce, Tasso, Pindaro, Saba, Kavafis. It is a tale in music that attempts to materialize the emotions and emotion of an ancient character of three millennia but with a still alive appeal. It is a mythological concert that aims to recreate in the theater the enchantment of the odyssey events that have always been seduced and that it has some important works on video such as Carlo Cecchi, Paila Pavese, Massimo Popolizio, Mariano Rigillo, Virgilio Zernitz, James Joyce , Slobhan Mckenna, Chiara Baffi, Massimo Wertmuller. Single place 30 euros.
The program:
All shows will start at 9pm.
Before each appointment you can visit the high part of Elea-Velia thanks to the project "Campania by night".
From 7pm the shuttles start from the car park in front of Elea-Velia's main entrance to the Elea-Velia Acropolis.
Next appointments:
Tuesday, 8 August, De rerum natura (15 euros);
Thursday, 10 August, Lei dunque capirà (15 euros);
Friday, 11 August, Dialogo su Dioniso;
Monday, 14 August, Maccus in fabula (15 euros);
Thursday, 17 August, Antigone (15 euros);
Saturday, 19 August, Kronos. Storie dall'universo (15 euros);
Sunday, 20 August; Medea (20 euros);
Tuesday, 22 August, Il bagno di Diana (15 euros);
Thursday, 24 August, Il canto di Orfeo (free entry);
Saturday, 26 August, concerto per Velia (free entry);
Monday, 28 August, Orestea di Eschilo (15 euros).
Source: Salerno Today