Palinuro, the paddle of Aeneas carved in the rock by the sea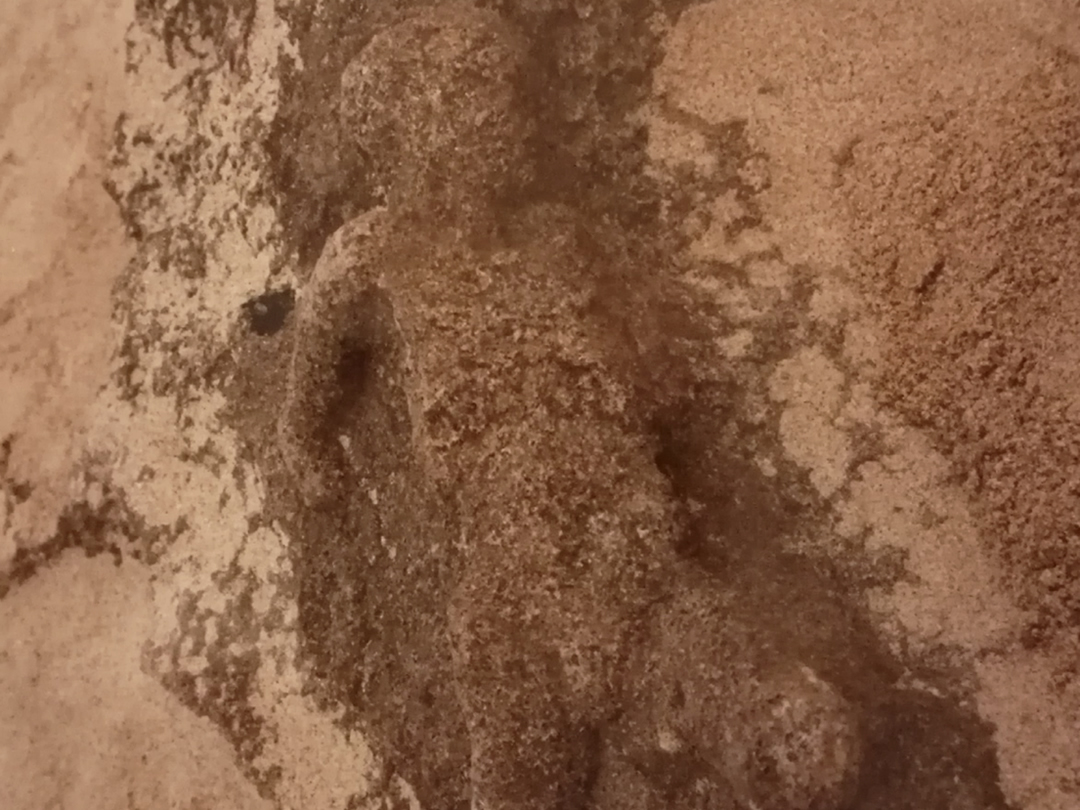 Palinuro's sea returns the image of Anea's scavenger carved in the rock.
Founded in August 1993, in a Saline resort by a Neapolitan tourist, Filippo Chiaparro, near the former Club Med, these days comes back to light, raising the interest of Palinuros citizenship.
The tourist warned the owner of the nearby camping, which in turn informed the then representative of Legambiente, Antonio Fedullo, who informed the news of the find at the Sopraintendeza di Salerno and at the port of Palinuro.
From here a series of surveys and researches were carried out to arrive at a first hypothesis.
The inspection was carried out by the director of the excavations of Velia, Rosanna Maffettone, who ruled that the bassorilievonon had more than a century, refuting the voices that attributed to the work given around the fifth century BC.
The sculpture was called "Sleeping Palinuro", measuring about 40 centimeters and, as it was written in the newspapers of the time, it is still unknown to the author. It is a gentle, gentle, gentle figure, in a sleeping position, cared for in detail, the result of a meticulous work, made by an expert and careful hand.
The lying body, shaped elegantly and harmoniously, resting delicately on the cliff, is typical of a classy athlete. A hypothesis attributes his paternity to one of the stone masters who worked in those areas, from whom they made wheels for the crushing of olives from sandstone.
The section of the Legambiente asked for an archaeological bond on the area to protect the work from the possible action of vandals.
The administration then wanted to remove the sculpture, exposing it to the Antiquarium, a museum located in the center of the country, justifying the action by asserting that the work was five years earlier without any evidence of scent. But Legambiente in 1993 opposes the export of sculpture and "any hasty and summary judgments".
All this happened in the summer of 1993, after which the interest in sculpture went down. For tide-related natural issues, bas-relief appears and disappears.
This particular feature is characterized in particular: if on the one hand there is the originality of the work, on the other there is the confidentiality of the work itself, the two sides of the same medal.
Source: giornaledelcilento.it